Skip to Content
Edmonton, AB Premium Residential Furnace Services
Residential Furnace Repairs & Maintenance in Edmonton
Elite Heating & Air Conditioning is your source in Sherwood Park and Edmonton, AB for furnace repair, maintenance, and cleaning that keeps your furnace working at its best. When it comes to keeping your home warm in the winter, you shouldn't have to rely on a furnace that barely gets the job done. If your furnace doesn't seem to be keeping your home as warm as it should, it's time you called the furnace repair specialists at Elite Heating & Air Conditioning. We have over 35 years of experience diagnosing and resolving furnace issues quickly and effectively with repairs, as well as furnace maintenance and cleaning. Our seasoned technicians are fully licensed and insured, and we have experience with all makes and models of HVAC equipment.
We can save you money on your utility bills and ensure your home feels comfortable throughout the year. Don't let another winter season go by bundled in sweaters and blankets—call the heating and cooling technicians at Elite Heating & Air Conditioning. We serve all of Edmonton, AB, and Sherwood Park, AB, and we're happy to arrive promptly when you need us.
Signs Your Furnace Needs Servicing
The importance of furnace maintenance can't be overstated. The efficiency of your furnace will determine how warm your home is and how high your heating bills are. Without ongoing filter cleanings and furnace tune-ups, you risk not only losing money each month in energy loss, but your family may also be at increased risk for illness.
There are several signs that will help you determine when it's time to repair your furnace, including:
Dry and dusty heated air that makes your home feel stuffy
A constantly-running furnace blower
The increasing cost of heating bills
Furnace making strange noises, such as rattling, banging, popping, or squealing
Yellow or flickering flames (for gas-powered furnaces, the flame should always be blue)
At Elite Heating & Air Conditioning, we can expertly diagnose and resolve your furnace and ventilation issues quickly with furnace repairs and furnace maintenance for a reasonable cost. We'll tune up your furnace, which will increase reliability and energy efficiency to set your mind at ease over the cold winter months and save you money. We can also replace your furnace filter and ensure your gas or electric fittings are functional and sealed correctly. We have an eye for detail and can alert you to any minor issues so you can avoid a costly replacement or repair in the future.
Don't let a furnace malfunction hamper your family's ability to enjoy your home, and don't rely on an amateur handyman to diagnose and fix your furnace issues. Here at Elite Heating & Air Conditioning, we have over 35 years of industry experience performing quality repairs, as well as furnace maintenance and cleaning.
Our technicians have expertise with all makes and models of HVAC systems. We can ensure your furnace is functional for years to come. Contact us today!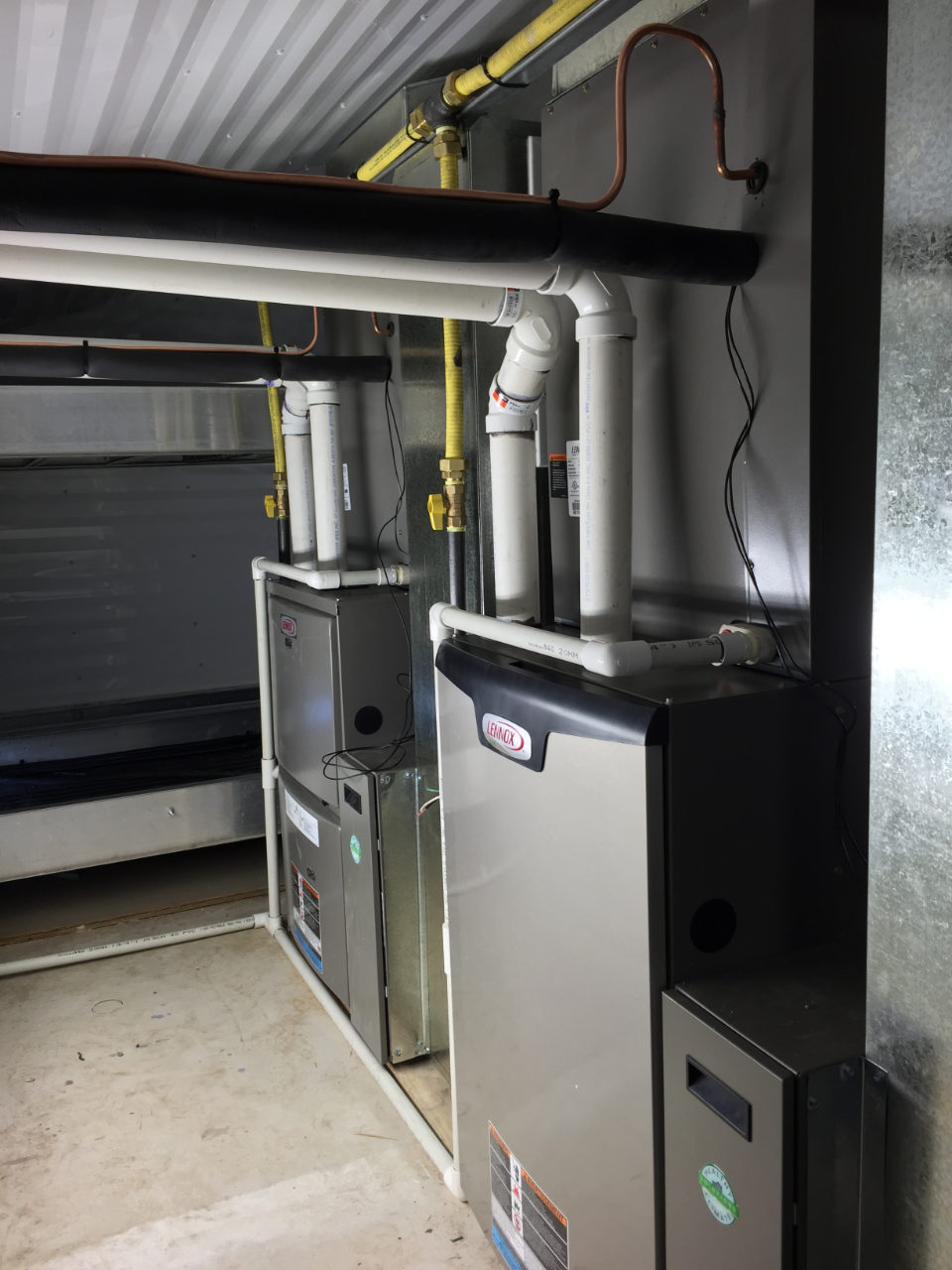 The Importance of Regular Furnace Maintenance
On average, with regular maintenance, furnaces last up to 20 years or more. With biannual furnace and ventilation inspections and maintenance, we spot small problems before they become major repair issues and ensure your climate control system is as energy-efficient as possible. With older furnaces, homeowners can only expect 72% to 75% energy efficiency, which translates to merely $0.72 to $0.75 out of every dollar being actively used to heat your home.
Today's models have vastly improved performance levels and prevent heat loss with an efficiency that tops 98%. By replacing worn parts and scheduling regular ventilation cleaning and furnace tune-ups, you'll extend the life of your furnace and save yourself a large amount of money. Our experienced furnace repair team in Sherwood Park, AB, and Edmonton, AB, offers reliable and efficient furnace repairs, maintenance, and even furnace installations that will keep you comfortable throughout the winter.
Don't wait too long to get the maintenance of your furnace and climate control system needs. At Elite Heating & Air Conditioning, you can rely on our ability to diagnose and resolve all of your air conditioning and furnace issues for a reasonable price. With regular furnace maintenance and cleaning, your furnace can run at its best with minimal chances of malfunction or efficiency problems. When problems do arise, our highly-skilled technicians will resolve them with furnace repairs you can count on. When it comes to residential heating in Edmonton, AB, Elite Heating & Air Conditioning is here for you.
Answering Your Furnace Maintenance Questions
You might question the necessity of regular furnace maintenance and cleaning for your home's HVAC system. Your furnace might seem to run just fine, so why spend the money for services you don't think you need? The truth is like any other major appliance in your home, it runs at its best when it's taken care of. Neglecting maintenance of your furnace only allows it to degrade in its functions and efficiency, leading to higher power bills and colder indoor temperatures. Pretending minor issues will just go away can lead to severe, expensive furnace repairs or even the need to replace it. Read below for answers to questions about your furnace maintenance needs:
How important is furnace maintenance? Your furnace can last you for decades when it's well taken care of. Regular furnace maintenance and cleaning ensure the components are running optimally and free of the residual buildup of sediment and residue from its operation, as well as dust and environmental particles. Maintenance can also extend the life of your furnace to provide additional years of comfortable heat.
Why should I do furnace maintenance? Besides making sure your furnace runs at its optimum capacity, furnace maintenance and cleaning gives us a chance to examine the inside and outside of your furnace, including its components. We can determine whether you need furnace repairs early on and before your unit breaks down or suffers poor efficiency. Catching potential and current issues in their infancy can help you avoid more severe and costly problems in the not-so-distant future.
When should I get furnace maintenance? The ideal frequency for maintenance is twice during the year in the spring-fall seasons. For practicality, you should get furnace maintenance and cleaning at least once a year. Annual maintenance is crucial before the outside temperature turns cold enough that you switch your climate control to heat.
What is involved in furnace maintenance? Furnace maintenance includes a full evaluation of your furnace and its components, as well as your duct system. If you have a gas furnace, we'll examine the pilot and check the gas pressure. We also lubricate the mechanical equipment to reduce any friction occurring between the moving parts, and we inspect and replace the furnace filter. Your furnace maintenance also includes a written assessment of its condition and any possible repairs it might need.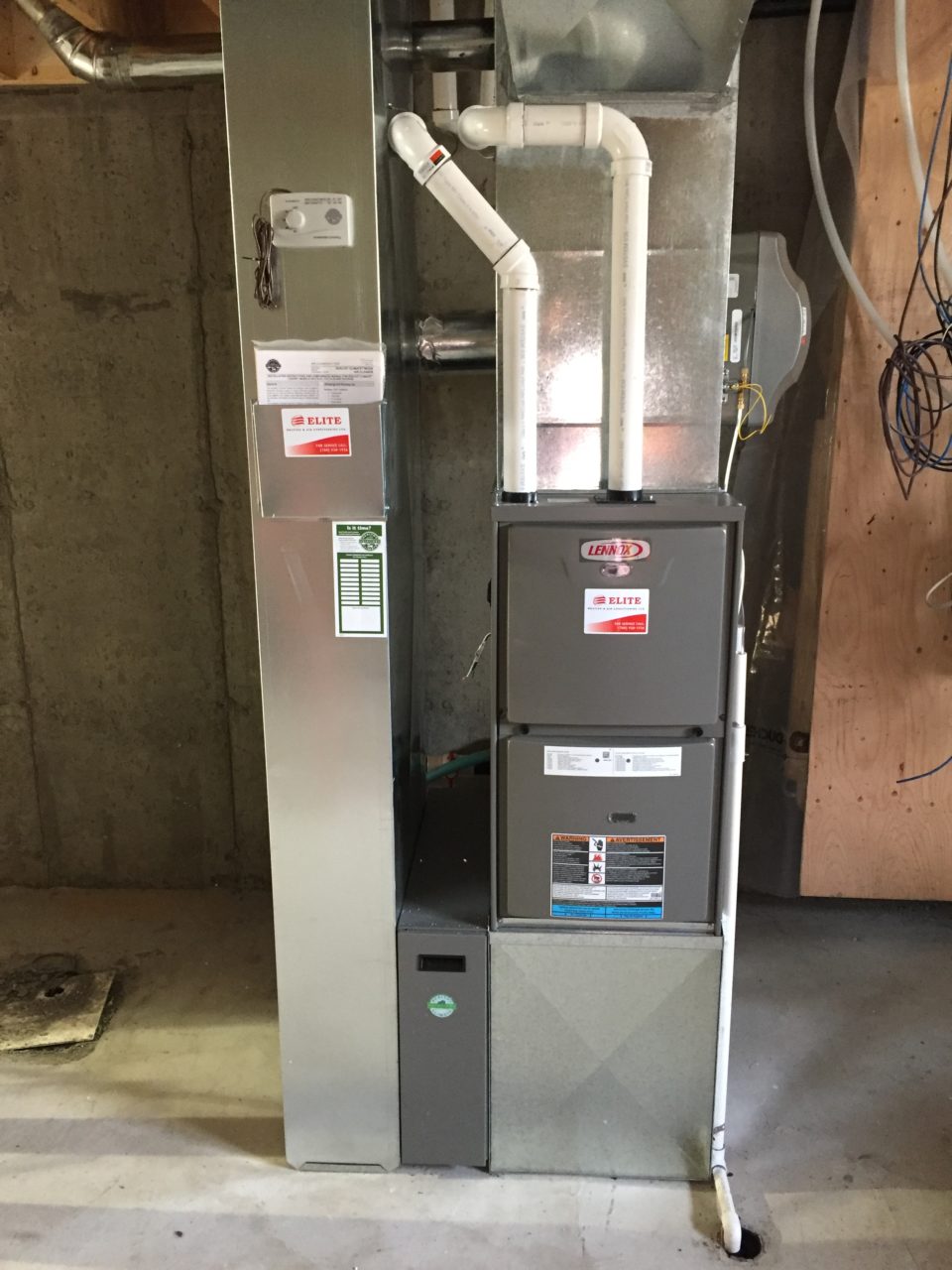 Call Elite Heating for Furnace Repair in Edmonton, AB
When you need effective furnace repairs and reliable HVAC maintenance for your home, contact Elite Heating & Air Conditioning. We offer exceptional furnace repairs in Edmonton and Sherwood Park and throughout the Edmonton metropolitan area. If you're tired of simple handyman fixes to your furnace that don't effectively warm your home, get your furnace repaired by our HVAC technicians. Our expert furnace repairs and maintenance will help you extend the life of your furnace and improve its efficiency. As it runs at its optimum capacity, you can expect a more comfortable climate in your home and possibly lower energy bills.
We have professional expertise with all makes and models of climate control systems. Our technicians use the latest diagnostic equipment and tools, and we keep our staff up to date on the best standards of practice. We're fully licensed and insured for your peace of mind, and we'll come to your home promptly. We can diagnose any heating issue you're having and provide reliable options for getting them resolved. If furnace repairs are all that's necessary, we'll have your unit running again with quick and efficient work to resolve any issues. We'll also give you an honest notification when replacing your furnace is the better option. Our technicians can perform this replacement and update your home with a brand-new, energy-efficient furnace that saves you money in the long-run and lasts for decades.
Contact us today for a free estimate on our furnace repairs and maintenance services in Edmonton!
Contact Us
(780) 930-1936
Address
6825 76 Avenue, Edmonton,
Alberta, Canada
Hours of Operation
Mon – Fri 8:00 am – 4:00 pm
Sat – Sun CLOSED