Skip to Content
Garage Heaters in Edmonton, Alberta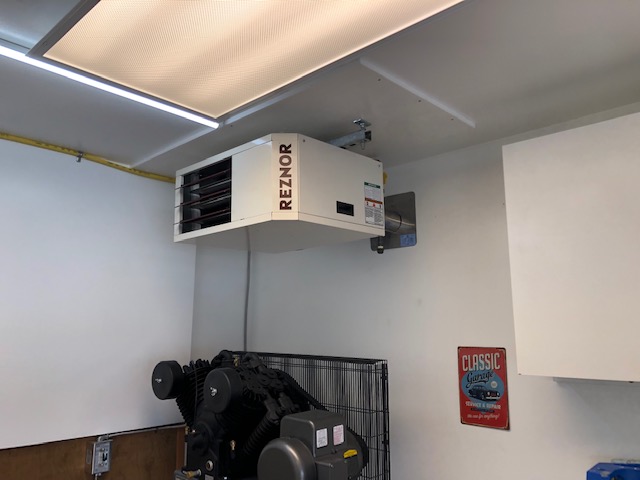 Elite Heating And Air Conditioning Offers Garage Heaters
Elite Heating and Air Conditioning is a leading provider of garage heaters in Edmonton, Alberta. In the face of frigid Canadian winters, a garage heater can be more than a luxury. In many instances, it can be a necessity. A garage heater lets you avoid the cold air upon departure and arrival and gives your car an escape from issues related to winter weather, while also serving as an extension of your home despite the temperature outside. Elite Heating has been serving customers throughout Edmonton, Alberta for more than 35 years, so we know the area and what to expect from each passing winter. We are licensed, insured, and bonded, with expert technicians dedicated to exceeding your heating expectations. Contact our team today for information regarding the varying types of garage heaters, their benefits, and proper sizing and ventilation techniques.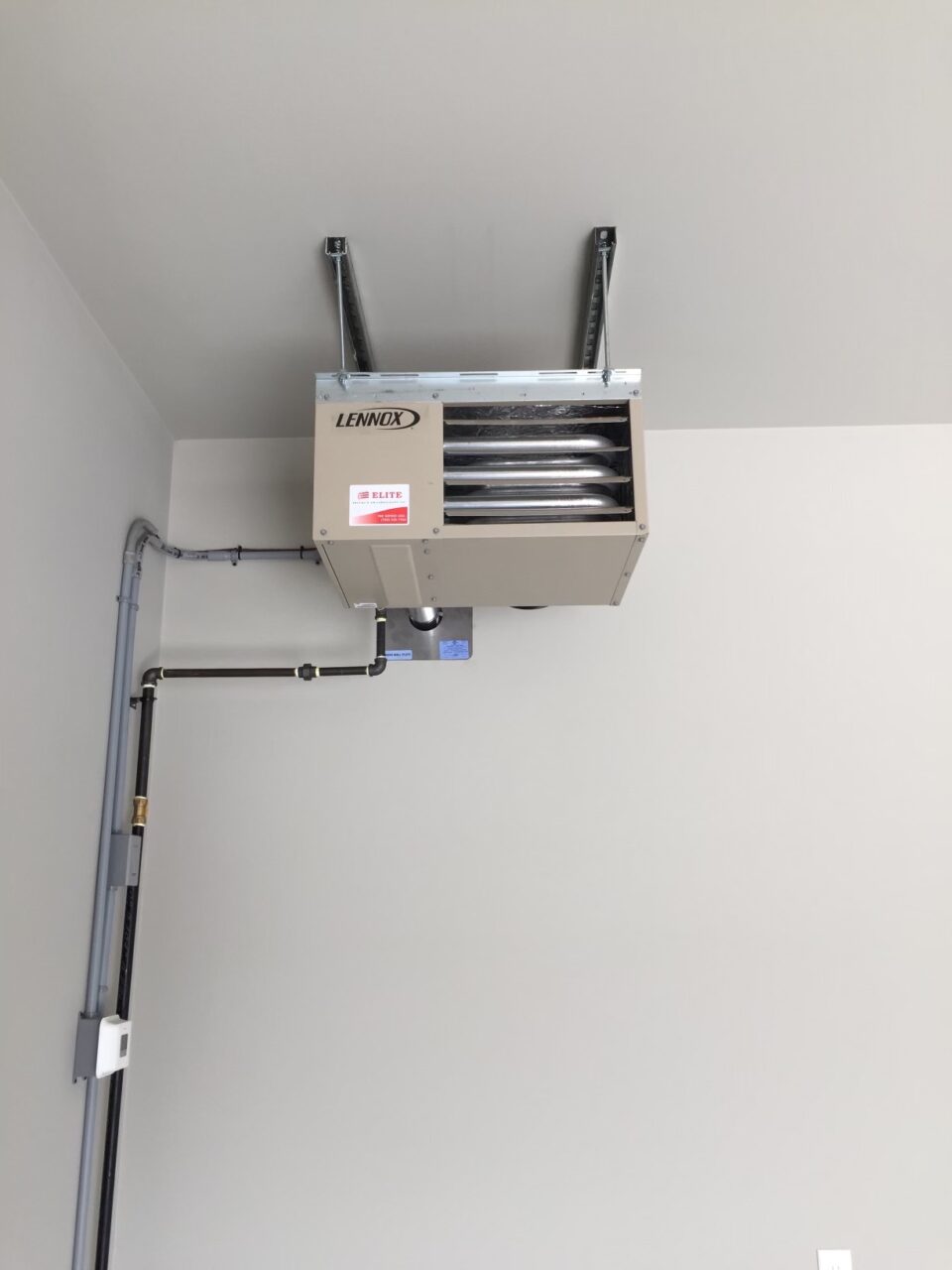 Types Of Garage Heaters In Metro Edmonton
Garage heating systems come in a range of styles. Elite Heating and Air Conditioning is proud to be a factory-authorized Carrier® HVAC dealer, Goodman dealer, and Lennox Premier Dealer in Edmonton. By working with top brands, we can ensure the reliability of your garage heater in Canada. We offer electric garage heaters, propane garage heaters, and natural gas garage heaters in a variety of styles. The three primary types of garage heaters are:
Forced-Air 

– 

These garage heaters vary in fuel type and 

size,

 but 

all 

operate by cycling blasts of hot air 

into the space. Forced-air natural gas garage heaters and propane garage heaters are more cost-effective to operate than their electric counterparts. However, they may cost more upfront and require professional installation.

Convection 

– 

Relying on an enclosed flame or heating element to warm the air, convection garage heaters are affordable but may take longer to 

heat

 your area to a 

comfortable

 temperature

. They can be portable or mounted.

Radiant 

– 

Providing steady warmth without blowing air, radiant garage heaters can be powered by electricity, natural gas, or propane.
The best garage heater will largely depend on your preference, area, and budget. A portable propane garage heater is the least expensive option, but a mounted forced-air garage heater may provide the best heat. Call the professionals at Elite Heating and Air Conditioning in Edmonton, Alberta for a consultation. We will help you evaluate your space and determine the best type of garage heater for your home.
B

enefits Of Garage Heaters In Edmonton, Alberta
Your garage is a practical extension to your Edmonton home, but cold winters can render it useless. Without a garage heater, it is merely a covered extension of the outdoors. A garage heater from Elite Heating and Air Conditioning can change that. By controlling the climate, you can use the space to complete projects, play games, or relax with friends. Among the benefits of a new garage heater are:
Comfort

 – Working on a project in an unheated garage is no better than doing so in your driveway. A garage heater can help you concentrate on the task rather than your freezing hands.

Additional space 

–

 

By utilizing a garage heater, you can create extra space in your home and allow your pets more area to roam despite the winter wonderland outside.

Size 

– New garage heaters are much smaller than models that preceded them. Their compact nature will 

maximize the space in your garage.

Low maintenance 

– Modern units do not require a great deal of cleaning or attention. Simply turn them on

,

 and warmth will follow.

Vehicle protection 

– Leaving your car in a heated garage 

will allow it to warm up faster, make it easier to start, prevent ice 

and snow 

accumulation, and provide engine protection.
Determining The 

Garage Heater Size You Need For Your Home
A garage heater is only useful if it is an appropriate size to warm your entire area. The professionals at Elite Heating and Air Conditioning can help you select the perfect garage heater size for your space. We will use the measurements of your room and account for your garage's insulation to determine the BTU (British Thermal Unit) requirements necessary to warm your garage effectively. It is also important to consider the ceiling height and how warm you plan to keep your garage.
Ways To Vent A Garage Heater In Canada
It is essential to vent your garage if you are using a natural gas or propane garage heater in Metro Edmonton. Without proper ventilation, you and your family would be vulnerable to toxic gases such as carbon monoxide. The main ways to vent your garage are by using galvanized sheet metal ducts through the wall or a flue through the roof. The size of either will depend on your garage heater.
Roof Ventilation
You can vent your garage heater by running ductwork from its flange through a hole in your roof. The hole in your ceiling will need to be roughly the same diameter as your ductwork. Ventilation can be completed with a watertight seal to ensure that the fumes are dispelled adequately.
Exterior Wall Ventilation
To ventilate your garage heater through an exterior wall, you will need to create a hole through which you can insert piping that is connected to your ductwork. Elite Heating can provide direction for how to guarantee a venting system with an airtight seal that keeps your garage safe and comfortable.
Contact Elite Heating For Garage Heaters Today
Being able to enjoy your garage year-round is not always a luxury that Edmonton homeowners have. Cold Canadian winters may force families to avoid the garage and retreat to the coziness of living rooms and bedrooms for many months of the year. But a garage heater from Elite Heating and Air Conditioning can reverse that trend. Take advantage of your extra space by playing games with friends or working on a project that will not clutter your house. Garage heaters come in all types and sizes, with fuel options including electricity, natural gas, and propane. Contact us today to learn more about what style is most suitable for your home.